Coolest Airbnb Listings on the Planet!
If you haven't stayed in an Airbnb yet, you're missing out on an amazing opportunity to travel with control over your amenities. Staying with an Airbnb host gives you choices, like location, amenities, privacy, savings, and more. One of the best things about using Airbnb is that some Superhosts have gone above and beyond to create amazing guest spaces that are out of this world. From elegant touches to phenomenal theming, there's a place to fit what everyone is looking for.
1. Celebrate like a 90's kid @ The Topanga + Cereal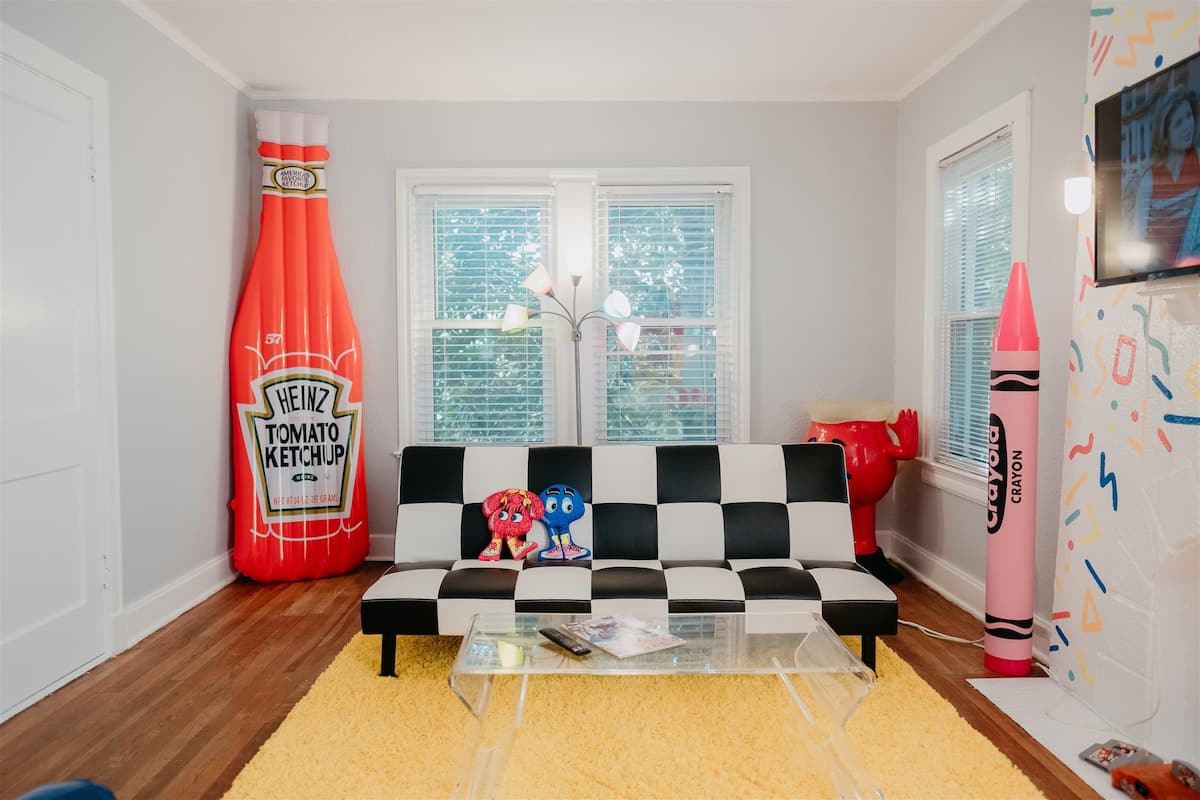 With this Dallas, Texas Airbnb, you get the entire 1 bed, 1 bath apartment to yourself. This brightly colored abode sleeps up to four guests and even features an outdoor space. There is one bed and two cots with adorned with 90's bedding that will take you right back to your childhood. If you're traveling with a bigger group, this Superhost has other 80's and 90's themed locations on the same block. Before you head to bed, make sure you check out all the nostalgia, like:
· Posters of the Rugrats, Spice Girls, Hanson, and Good Burger
· VHS tapes of Dinosaurs, Power Rangers, Hook, Batman, Ninja Turtles, Home Alone, and ET
· Original Nintendo 64 and Gameboy Color (or Mall Madness for our boardgame enthusiasts)
· Many more décor and features straight from the 90's
2. The Boot – Fairytale Accommodation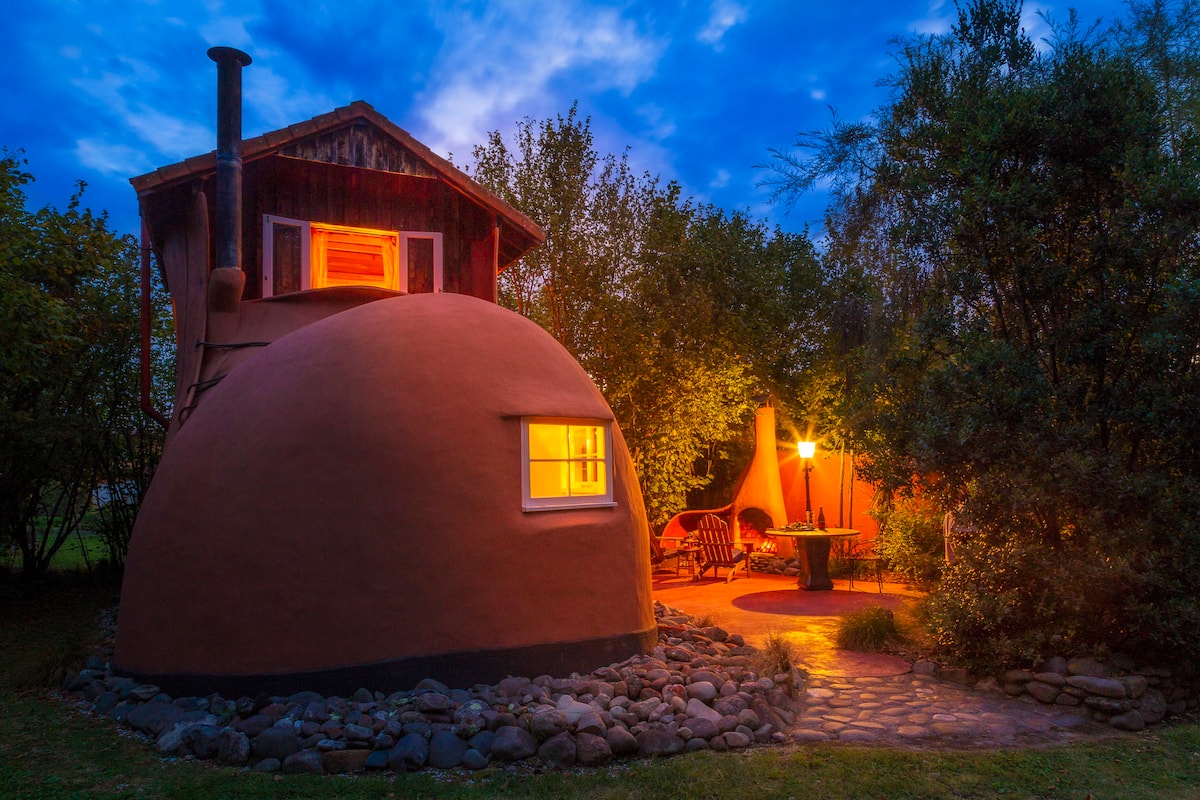 Travel over to Nelson, New Zealand for this cozy stay in a shoe built for two. This 1 bed, 1 bath is the perfect lovers' getaway featuring an outdoor zone (complete with barbeque grill) where you can feel like a fairy among giants. You'll also have access to the Jester Café, located on the same property, to grab a quick lunch or order a supper platter to take back to The Boot.
3. UFO 'Futuro styled Flying Saucer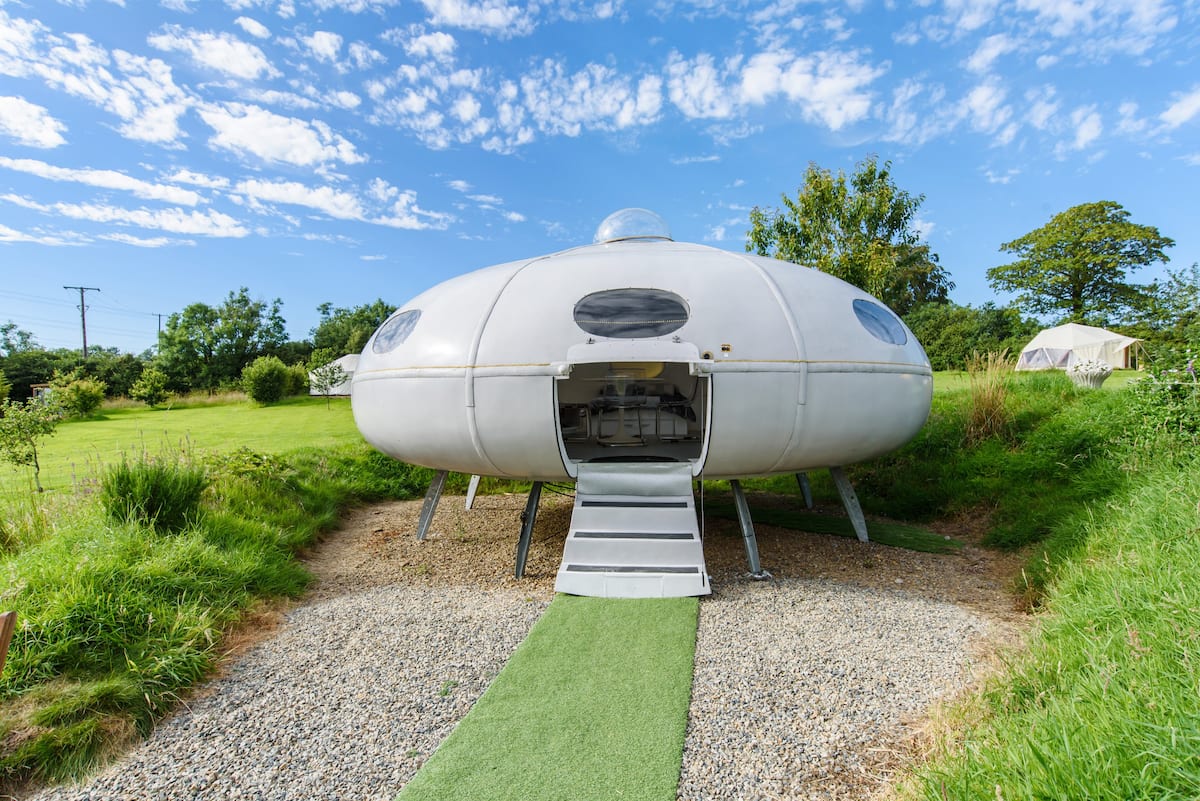 This 1 spaceship will let you feel like you're leaving the site in Redberth, United Kingdom to travel the stars. If you've ever wanted to know what it would be like to stay in an alien spacecraft, here's your chance. The UFO features modern stylings that look like they've come right out of a movie set.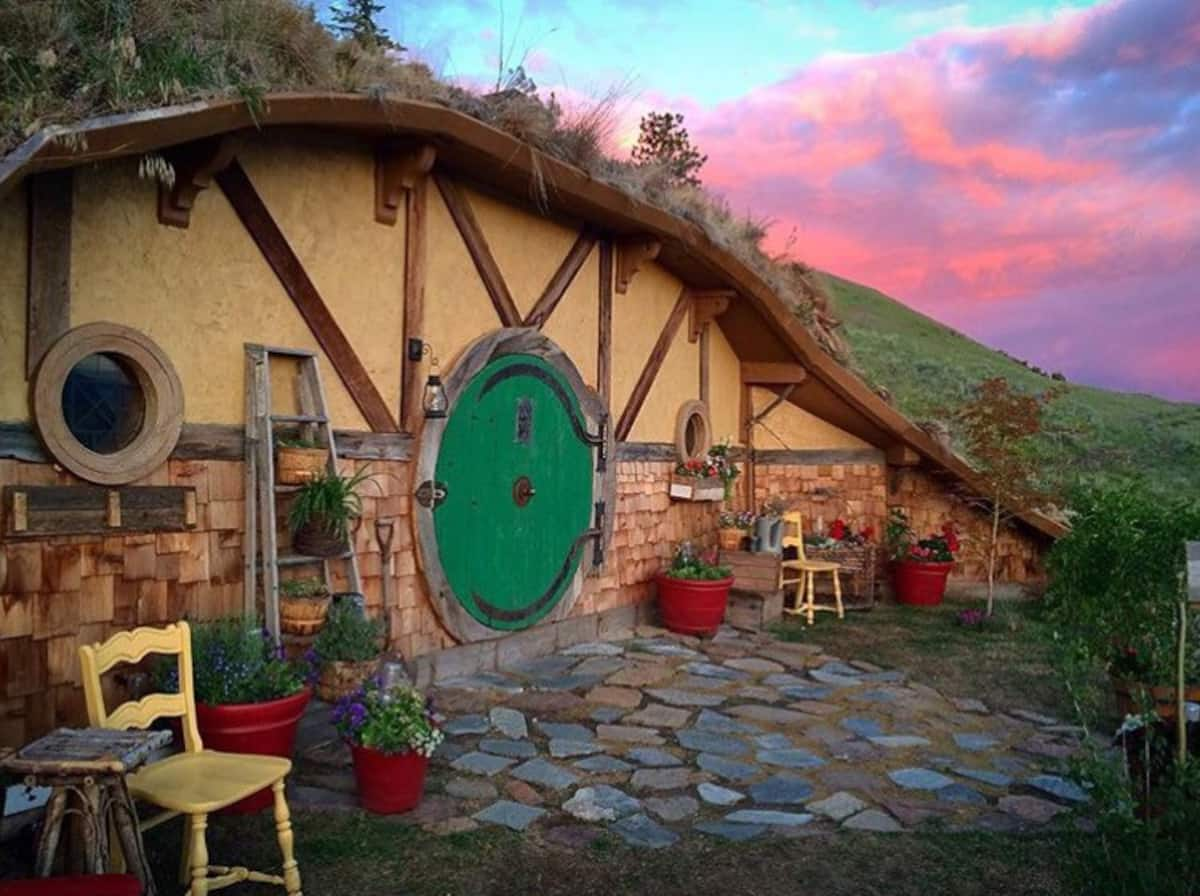 Take your love of the shire to a whole new level with this 1 bed, 1 bath immersive hobbit hole. The Earth house in Orondo, Washington will make you feel like you've stepped into the beloved book series. There are cute touches, like the workman's table and cute garden out front. There are also grand features, like the stone fireplace and rounded windows and entry door. When you stay here, you'll be asking for second breakfasts in no time.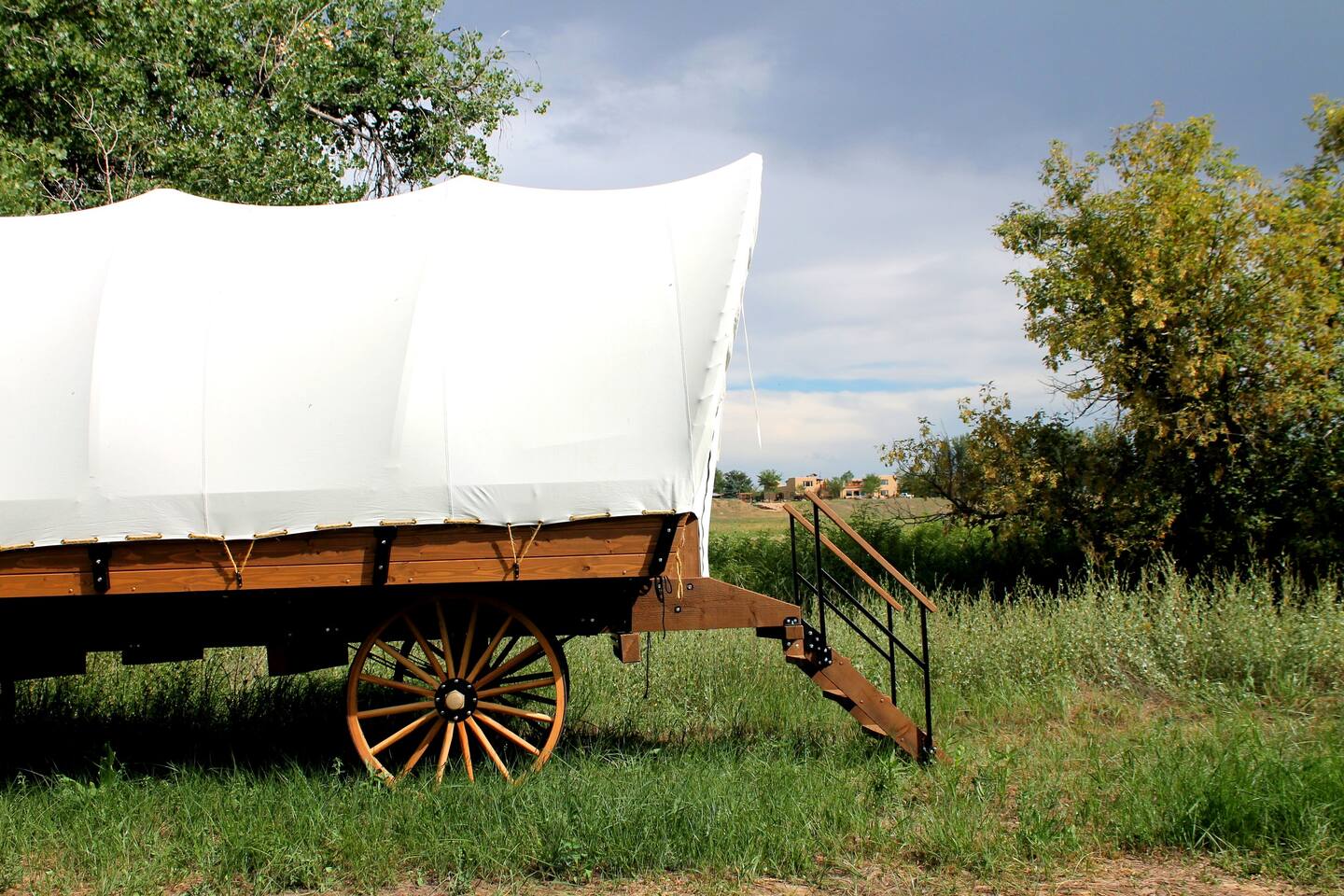 If you're looking to get away from it all, a stay in a 1 bed, 0 bath Conestoga wagon might be the place for you. A great way to unconnect from the world and be one with nature. The wagon features enough room for four guests to sleep and a small table with two chairs. You can enjoy access to tubing or swimming in the nearby river or hiking the trails.
6. 13 BR Great Escape Lakeside, 10 Acres – Sleeps 43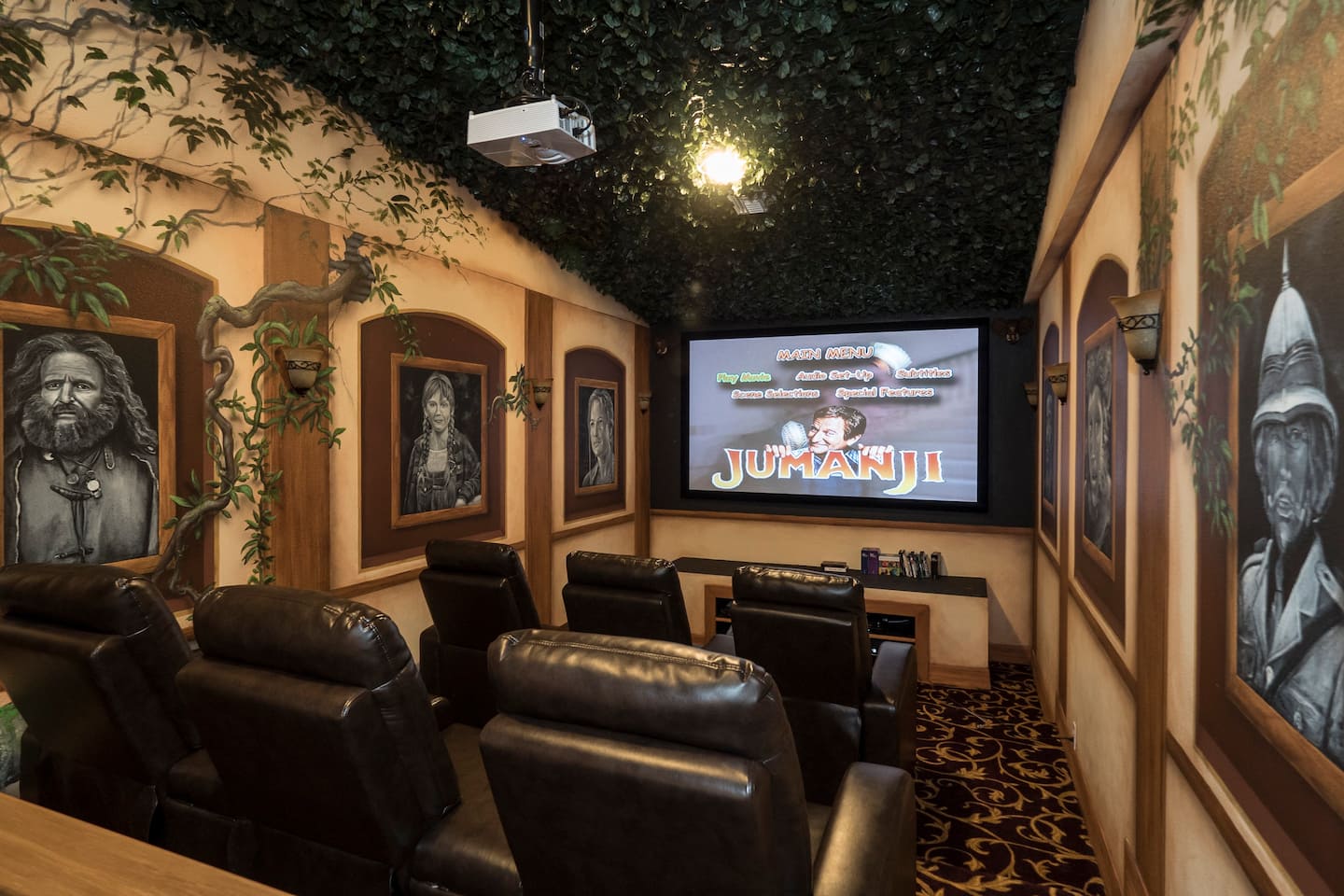 If you never want to leave the house and are looking for fun activities while you're cooped up, then this boardgame-style home in Clermont, Florida is screaming your name. Every room has a different board game theme, and the outside areas are full of fun as well. In addition to all the that the house has to offer, you'll have access to a giant water slide and lazy river as well as fishing, boating, and so much more. You can bring the whole crew since this place sleeps up to 43 guests at once. Can you say work team-building retreat?